The goal of every performer is fame. Many see Court Bards as a fulfillment of this dream, they have prestige, honors, and of course fame. But this is just the surface of what it means to be a Court Bard; they also can be trusted advisors, players of The Great Game, diplomats, and spies. The life of a Court Bard is a life of intrigue and luxury, to be seen but not noticed, to be heard but not remembered. To rule a kingdom is never their goal, but if a puppet is to dance, to what better tune than a Court Bardís.

Hit Die: d6

Requirements: To qualify to become a Court Bard, a hero must fulfill all the following criteria:
Background: Non Aiel, non Ogier.

Skills: Diplomacy 10 ranks, Perform 10 ranks, Innuendo 4 ranks, Read Lips 4 ranks, Forgery 4 ranks.

Feats: Fame, Skill Emphasis (Perform).

Special: Must be commissioned by a Noble, or a royal court.
Skill Points at Each Level: 6+int modifier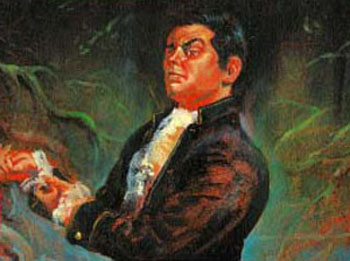 Class Skills: the Court Bardís class skills: are Balance, Bluff, Disguise, Escape Artist, Concentration, Decipher Script, Forgery, Gather Information, Hide, Innuendo, Jump, Knowledge (Any), Listen, Move Silently, Open Lock, Perform, Read Lips, Search, Speak Language, Sense Motive, Spot, and Tumble.